Transportation Insight's Bill Loftis Named 2018 Supply Chain Pro to Know
HICKORY, N.C.
,
Feb. 23, 2018
/PRNewswire/ -- Transportation Insight, a global Enterprise Logistics Provider and end-to-end supply chain strategist, announces that Senior Director of Integrated Solutions
Bill Loftis
has been named a Provider Pro to Know by
Supply & Demand Chain Executive
...Read More »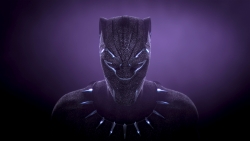 Perception Envisions Advanced Technologies, Gadgets and Animated Sequences Seen in Marvel Studios' "Black Panther"
Perception's Experience Designing Real-World Tech Resonates in the Fantastical World of Wakanda.
...Read More »
Global Augmented Reality Software Market Boosting CAGR of +58.2% from 2017 with Top Manufacturers, Growth, Size, Analysis, Competitive Landscape and Forecast till 2024
The Global Augmented Reality Software Market accounted for USD 3.4 billion in 2016 growing at a CAGR of 58.2% during the forecast period of 2017 to 2024. The upcoming m...
...Read More »
Creators of Popular "Star Control" Computer Games Fight Back Against Copyright Theft By Stardock Systems and CEO Brad Wardell
SAN FRANCISCO
,
Feb. 22, 2018
/PRNewswire/ -- Computer game developers
Paul Reiche
and
Fred Ford
are defending their ownership and rights over two iconic games they designed and developed in the late 1980s and early 1990s, Star Control I and Star Control II, after g.....
...Read More »
Crypto Collectibles Fishbank Game Partners with WAX Tokens and OPSkins Marketplace
LONDON
and
GRAND CAYMAN
,
Cayman Islands
,
Feb. 22, 2018
/PRNewswire/ -- 
Fishbank
and
WAX™
today announced that Fishbank's Crypto Colle.....
...Read More »
How TriForce Tokens & Busca Todo Plan to Grow the Gaming Industry With Blockchain in Latin America
MILTON KEYNES, England

,

Feb. 22, 2018

/PRNewswire/ --

Blockchain gaming startup Triforce Tokens, in its quest to revolutionize the online gaming industry, has set its eyes on the second-fastest growing sector in the world:

Latin America's

games market in partnership with Busca Todo.

...Read More »
YOUTH - Biggest Winner Of The Second Asian Brilliant Stars In Berlin
BERLIN
,
Feb. 22, 2018
/PRNewswire/ -- Winners of the 2nd Asian Brilliant Stars were announced on
February 21st
in
Berlin
. YOUTH, the latest film of Chinese director
Feng Xiaogang
, is the biggest winner of the Award Ceremony.
...Read More »
Video Games and Vision: How Healthy Eyes Can Help Beat Your High Score
ST. LOUIS
,
Feb. 22, 2018
/PRNewswire-USNewswire/ -- With the popularity of video games and competitive gaming on the rise, players are always looking for an edge. Whether battling a computer opponent or Player Two, one secret weapon can help land the high score: the American Optometric Association's (AOA)
20-20-20 rule.....

...Read More »
Vision Esports Closes $38 Million Capital Raise - Invests in 3 Leading Esports Companies, Becoming the Largest Shareholder in Echo Fox, Twin Galaxies and Vision Entertainment
BEVERLY HILLS, Calif.
,
Feb. 22, 2018
/PRNewswire/ -- Vision Esports, L.P., today announced it has closed a
$38 million
capital raise led by Evolution Media, the investment firm backed by Creative Artists Agency (CAA) and private equity fund TPG Growth, as well as some of the most renowned organiz.....
...Read More »
FanAI, the AI Driven Esports Audience Monetization Platform, Secures a $2.5M Funding Round
SANTA MONICA, Calif.
,
Feb. 22, 2018
/PRNewswire/ -- FanAI Inc., a platform that unlocks the value of fan data in order to optimize sponsorship engagement within esports, announced today the closing of a
$2.5M
round, for a total of
$4.5M
raised to date. The round is l.....
...Read More »
Elsevier and Polish Universities Consortia Leader IMC Sign Agreement to Provide Nation-wide University Access to SciVal
Nominees For 25th Annual NAMIC Vision Awards
NEW YORK
,
Feb. 21, 2018
/PRNewswire/ -- The
National Association for Multi-Ethnicity in Communications
(
NAMIC
) has announced the nominees for their
2018 NAMIC Vision Awards
, presented in partnership with NAMIC-Southern California. Now on its 25
t.....

...Read More »
Kristen Bell To Narrate Upcoming IMAX® Documentary Pandas
LOS ANGELES
,
Feb. 21, 2018
/PRNewswire/ -- IMAX Corporation (NYSE: IMAX) and Warner Bros. Pictures today announced that
Kristen Bell
(
Frozen
, TV's "The Good Place") will narrate the latest IMAX documentary adventure
Pandas,
a heartwarming global story about reintroducing captive b.....
...Read More »
Ready, Aim, Sling For Cash Prizes In WorldWinner And Rovio Entertainment's Angry Birds Champions
BOSTON
, Feb. 21, 2018 /PRNewswire/ -- 
Angry Birds Champions
is taking flight on
WorldWinner
, offering a flock of passionate fans a brand new way to play.
WorldWinner
, a leader in skill-based competitions,.....
...Read More »
Qualcomm Announces New Snapdragon 845 Mobile VR Reference Design To Fuel Next-Generation VR Experiences
BARCELONA, Spain
,
Feb. 21, 2018
/PRNewswire/ -- Qualcomm Technologies, Inc., a subsidiary of Qualcomm Incorporated (NASDAQ:QCOM), ahead of Mobile World Congress, today unveiled a new virtual reality (VR) reference platform based on the powerful Qualcomm® Snapdragon™ 845 Mobile Platform.
...Read More »
Virtual Reality Software Market 2018 Comprehensive Research Study, Emerging Technologies, Industrial Insights, Future Trends and Industry Segments Poised For Strong Growth In Future 2023
Market Scenario of Global Construction Aggregate Market
The Global Construction Aggregate Market is growing with th...
...Read More »
VidOvation Now Represents One-of-a-Kind, Ultra-Low-Latency ABonAir Links in U.S.
VidOvation today announced an agreement with wireless video link provider ABonAir to take part in ABonAir's expansion in the United States. ABonAir is known for providing extremely low latency in a long-range, high-performance, broadcast-grade wireless system. ABonAir's one-of-a-kind solution will benefit VidOvation's customers in the sports, live events, and newsgathering spaces, where the lowest possible delay is mandatory while preserving high video quality.
...Read More »
[ServletException in:/common/ads/links.jsp] Unable to load class for JSP'